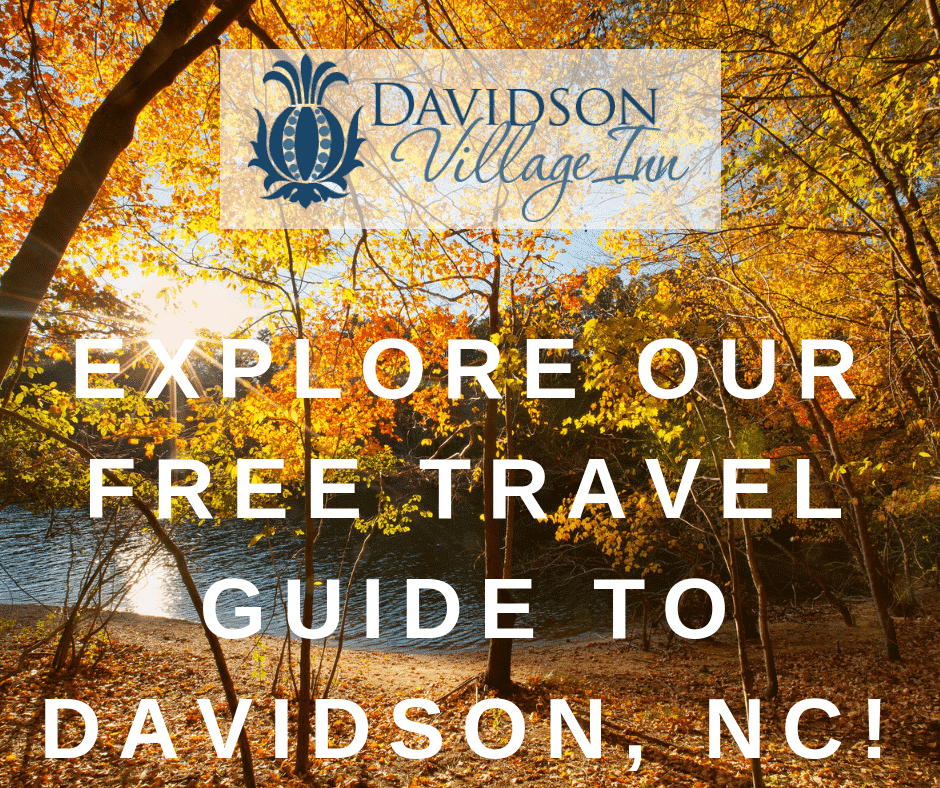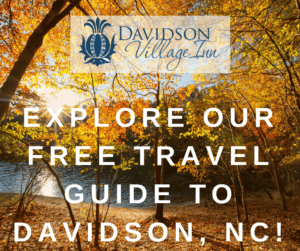 Autumn in North Carolina means cool breezes, brilliant foliage, and spectacular celebrations. As the leaves fall, let your excitement rise at these delightful NC fall festivals! This year, you can find joyous events around every corner, especially in the Charlotte area. From hot-air balloons to savory barbecue, there's no shortage of entertainment here. Take a look below at some of our favorite ways to welcome the new season in North Carolina. Then, explore our free Travel Guide to discover even more festivities and beautiful attractions nearby! We packed it with local tips to help you get the most from your visit this fall!
Celebrate This Beautiful Season With These NC Fall Festivals
Amazing Maize Maze at Rural Hill 
Get lost on purpose in the beauty of North Carolina this season! Every weekend from the end of September to early November, Rural Hill invites visitors to their seven-acre corn maze. Even after you make your way through the maze, the fun continues with hayrides, picnics, hikes, and pumpkin picking. It's fun for the whole family!
(Weekends from September 22 – November 4)
The Carolina Renaissance Festival
Travel back in time to a world of fantasy and magic at the Carolina Renaissance Festival! Watch knights battle it out in jousting competitions, browse handmade wares in the marketplace, and fill your stomach with turkey legs and craft beers! It all takes place on weekends from the end of September through mid-November. You might even be able to catch live music performances and holiday celebrations while you're there!
(Weekends from September 29 – November 18)
The Great Pumpkin Fest at Carowinds
Weekends in North Carolina are full of excitement, and Carowinds is yet another perfect example. From September through the end of October, you can take your fill of thrills and fall festivities at this local amusement park. The Great Pumpkin Fest features costume parades, hay mazes, and trick or treating. Bring the family and get ready for a memorable afternoon!
(Weekends from September 22 – October 28)
Hickory Oktoberfest
When you attend the Hickory Oktoberfest this year, you can count on leaving with a full stomach and plenty of memories. This North Carolina favorite has been running for over 30 years, and it shows no sign of slowing down. There are dozens of rides, hundreds of food vendors, and several live music performances. Don't miss out!
(October 12 – 14)
Autumn Leaves Festival
Delicious food, smooth tunes, and unique crafts await you at the Autumn Leaves Festival in Mt. Airy. Admission is free, and the fun is endless. Local artists perform the classic sounds of bluegrass and gospel songs while you venture through rows of food tents and art displays. Plus, there's a shuttle that can take you to all of the excitement around town.
(October 12 – 14)
Carolina Balloonfest
The Carolina Balloonfest attracts enormous crowds to Statesville each October — will you be with them this year? It's the second-oldest balloon rally in the country, and it never ceases to amaze spectators. Even if you're afraid of heights, you can grab a chair on the grounds and marvel at the colorful hot-air balloons above. This is one spectacle you'll be talking about for a long time to come!
(October 19 – 21)
Mush, Music, and Mutts
Another fantastic annual celebration is Mush, Music, and Mutts in Uptown Shelby. Primarily a food festival, this event brings the historic Court Square to life every October with music, games, and activities. It all begins with the NC Brew Fest and Chili Cook-off with opportunities to taste delicious creations!
(October 19 – 20)
Main Street Halloween March
One of our personal favorites is the Main Street Halloween March in Davidson, NC. Downtown Davidson is already a charming area, and it gets even better at the end of October. Families are invited to dress up in their best costumes and make their way through town to pick up Halloween goodies. It's just one of many incredible things to do in Davidson!
(October 30)
It may not be a festival, but a visit to the Davidson Farmers Market is always an excellent fall activity. Stop by on Saturdays to pick up the freshest foods and enjoy a piece of our charming local culture in Davidson!
Barbecue Festival
Are you craving that famous Southern barbecue? This October, make your way to Lexington and treat yourself to delicious spreads. The annual Barbecue Festival combines tasty food with BMX stunt shows, antique cars, and unbelievable concerts. You'll have no trouble filling your day with excitement here!
(October 27)
Sheepdog Trials and Dog Festival
When the calendar reaches November, it's time for the Sheepdog Trials and Dog Festival at Rural Hill! From agility competitions to shepherding championships, this event offers fun for the family and your pets as well! In addition to the contests, you're welcome to peruse the various food vendors, shops, and scenic trails throughout the area.
(November 10 – 11)
Follow up the Excitement With Relaxation at Davidson Village Inn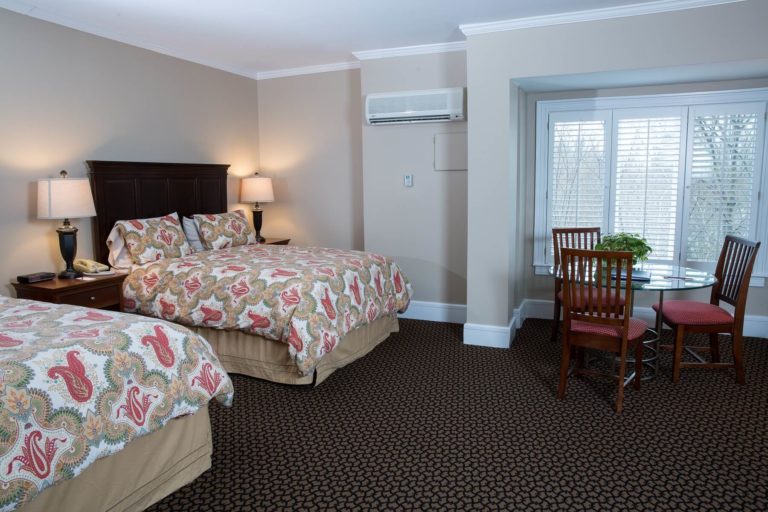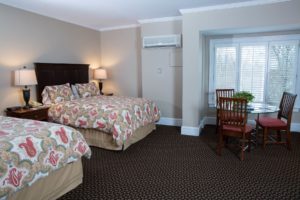 Once the festivals wind down, it's nice to have a comfortable place to relax nearby. Luckily, the Davidson Village Inn is convenient to all of these celebrations! Escape to our peaceful retreat in Downtown Davidson for luxurious rooms, Southern hospitality, and delicious breakfasts each morning. You can even immerse yourself in the beautiful fall foliage with our horseback riding and mountain biking packages!
Consider one of our Family Suites when planning your autumn getaway. With plenty of space, comfortable beds, and a convenient kitchenette area, there's no better way to spend a vacation with your loved ones. Check our availability and get started on a memorable adventure in North Carolina!