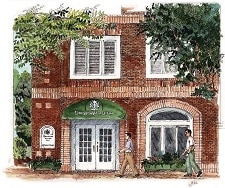 In the late 1800s, the grand Maxwell Chambers Hotel – with its elegant, 200-seat dining room and modern accommodations – was a centerpiece of the Town of Davidson, welcoming train travelers and visitors to Davidson College with unparalleled luxury. The Davidson Village Inn, rising on the site of the Maxwell Chambers Hotel, continues the valued tradition of serving guests in the same gracious manner.
Built in 1993, this Lake Norman property features large, arched windows, a covered pedestrian walkway, and "Mecklenburg" brick that blends perfectly with the surrounding Davidson college campus and the village architecture and storefronts. As was the case in days gone by, people still come from far and wide to stay at this elegant landmark and enjoy the hospitality, beauty & history of Davidson.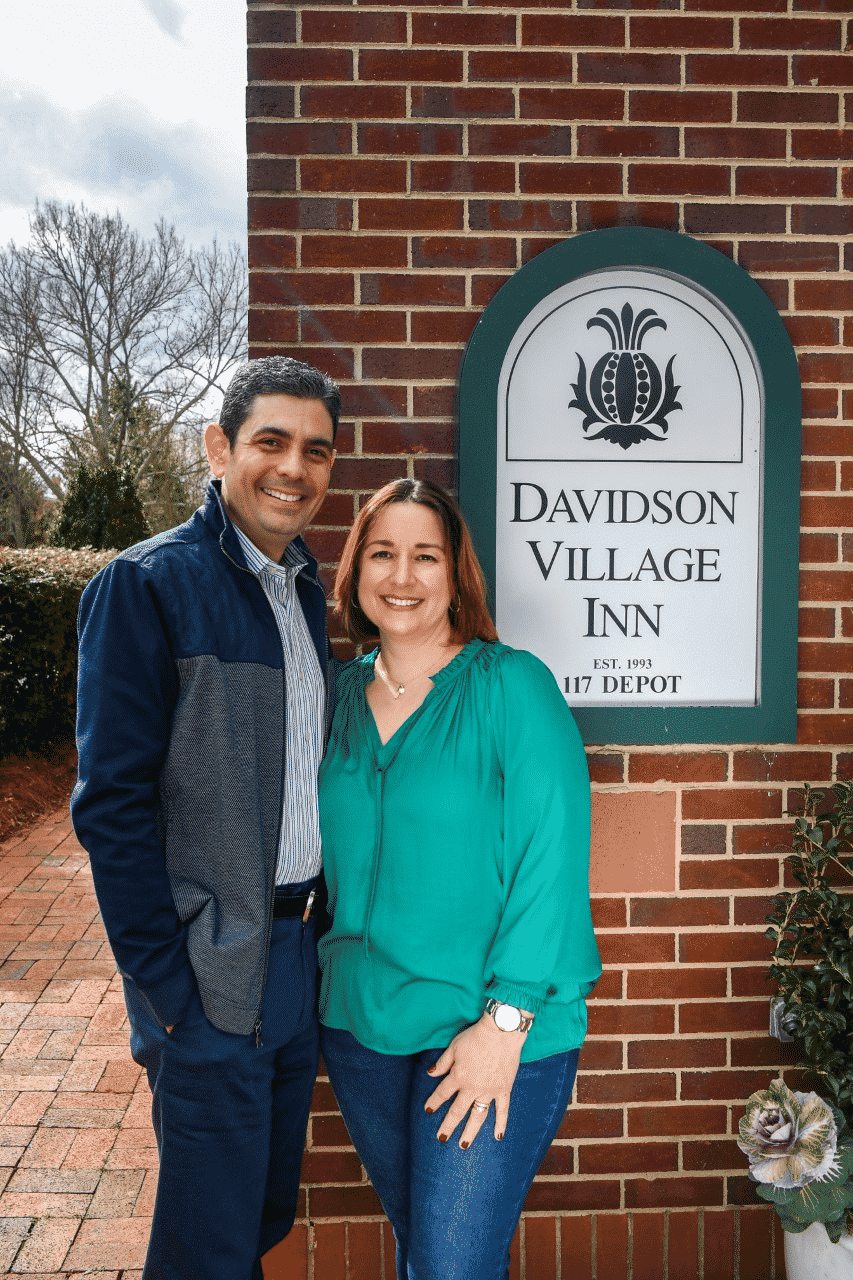 Today, the Davidson Village Inn is family owned and operated by Mariano & Caroline Doble, career hoteliers who have always dreamed of returning to their hospitality roots after years of corporate assignments in the Caribbean and Latin America. Mariano & Caroline are delighted to be a part of the Davidson community and look forward to making their guests feel right at home.
To learn more about our Lake Norman Bed and Breakfast – Davidson Village Inn – and get a sense of our relaxing setting, please enjoy the following video. We regularly host couples, families, students considering Davidson College, and business travelers visiting the many Charlotte-area companies, so we know we have a room for you!