Davidson Village Inn is the ideal location for hosting small meetings. Our 18 room inn is centrally located in the heart of Downtown Davidson and within a short walking distance of premier restaurants, theater, and shops. We are also within 10 minutes of the largest employers in the area.
Reasons to Host Your Next Small Business Meeting at Davidson Village Inn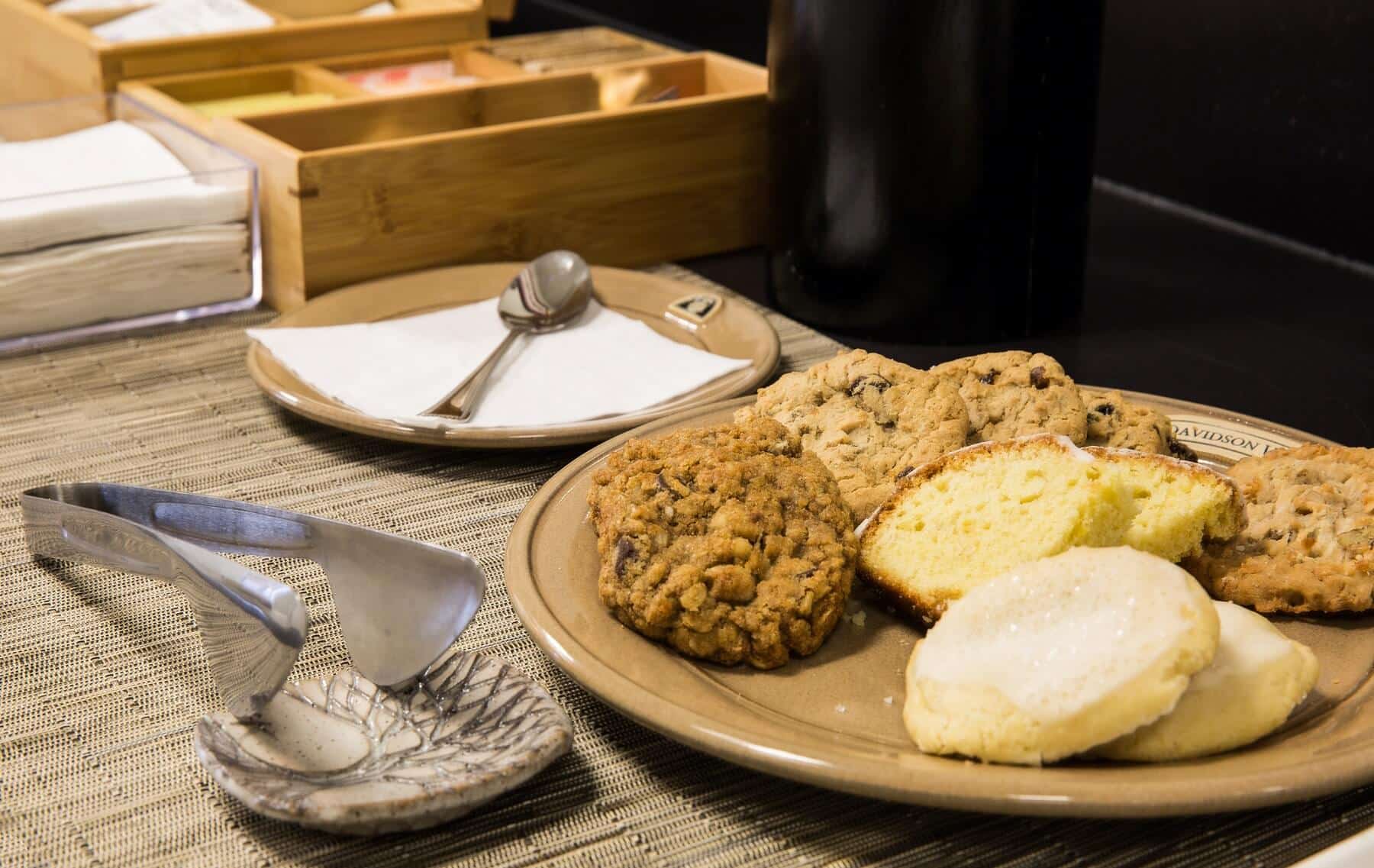 Central Location (Downtown Davidson). Only Hotel Property in Downtown Davidson
FREE Parking
Deluxe Continental Breakfast Included
Desks in Rooms
Fiber High-Speed Internet FREE
FREE Tickets to Davidson Basketball / Football Games (Based on Availability)
YMCA Passes (Gym) $10.00 –  Approximately 1 mile
Same-Day Dry Cleaning Available
VIP Packages (Special Occasion)
King Room / Suites include Refrigerator, Microwave & Coffee Maker
Nearby Restaurants (Kindred, Il Bosco, Mestizo, Flatiron, Brickhouse, Restaurant X)
Walking Distance to all Downtown Davidson Restaurants, Stores, and Attractions
4 Miles to Lowe's Home Improvement Corporate Headquarters
1.5 Miles to MSC Direct Headquarters
1.2 Miles to Ingersoll Rand Headquarters
Discover more Things to Do in the Davidson, NC with our Travel Guide
Inquire About Hosting a Small Business Meeting in Davidson, NC
---
Great Meeting and Working Space Next Door!
Try Flywheel Coworking at the Jay Hurt Hub of Innovation & Entrepreneurship in Davidson, NC! This varied meeting space is less than a 10-minute walk from our location. The Hurt Hub also offers daily and weekly rates for office space.
Meeting Rooms all have:
High-Speed Wifi
Large White Boards
Facilitated Catering Available
Voice Conferencing
Complimentary Coffee/Water Service
Staffed Reception from 9-5
General Pricing ranges from $20/hr to $600 for a full day depending on the capacity of the room. Seating size ranges from 6 to 90; capacity from 6 to 100.
Interested? Contact Zee Holmes at:
zholmes@flywheelcoworking.com
(704) 894-3008