There are many things to look forward to during the summer months in Davidson, North Carolina. It is a season of new theatrical performances, a farmers market filled with fresh produce and, of course, the Davidson Concerts on the Green. These concerts make for the perfect family outing or romantic date night. Pack a picnic, blankets, and chairs and come out to enjoy this local favorite downtown. Did we mention that admission to the concerts is free?
For more ideas on the many great things to do in Davidson, be sure to request a copy of our digital Travel Guide! This helpful guide is free and provides vital information and recommendations on what to do in the area. From the best restaurants and attractions to upcoming festivals and cultural events, our Travel Guide will help you plan the ultimate getaway.

Steps to Enjoying the Davidson Concerts on the Green
Plan Ahead

If you're looking to catch a concert on the green, head downtown to the Davidson Public Library on the first and third Sundays evenings of each month. Performances begin during the April is for Arts weekend celebration and run through September. All of the concerts offer a family-friendly environment perfect for any age. Check the Davidson Concerts on the Green schedule for information on specific performances.
The full lineup for the upcoming season may not be announced yet, but stay tuned for updates. There may even be a special performance planned for the kickoff of April is for Arts!

Know the Venue
Before you go, you should review some details about the venue. Visitors are welcome to bring tents that are 10 by 10 feet. Just make sure to set it up around the perimeter of the site so you don't block other guests' views. There is also free public parking all around the green, and many people choose to ride their bikes or walk. The Davidson Village Inn Pedicab is another favorite way to get to the Davidson Concerts on the Green. You not only get a fun ride but also a tour of downtown Davidson.
Grab Food From Local Vendors
Picnics are welcome at the events, but local vendors like South Main Sweet Shop, Davidson Pizza, and Ben & Jerry's will be on site selling delicious food and drinks. Whether you're grabbing a quick bite on your way to catch a show or want a refreshing drink from Summit Coffee, there are plenty of options downtown. If you truly want to make a night out of it, there are many great local restaurants to enjoy either before or after the show. Check out Carrburritos for Mexican food or order a burger and milkshake at The Soda Shop.

Stay Nearby at Davidson Village Inn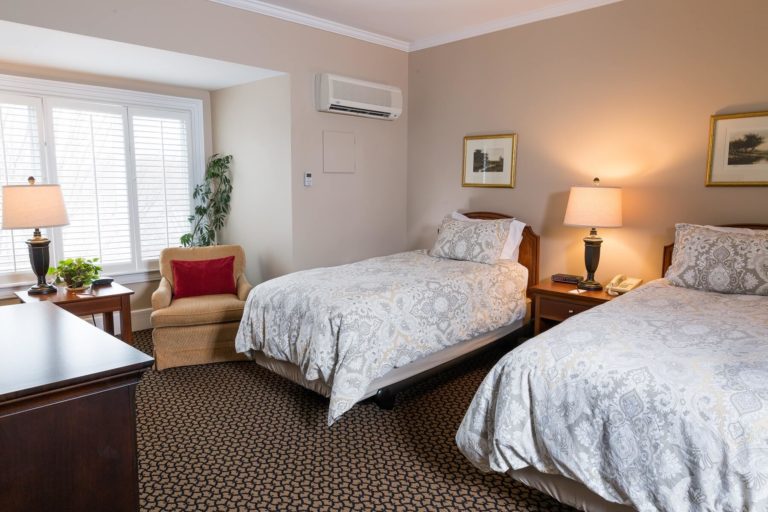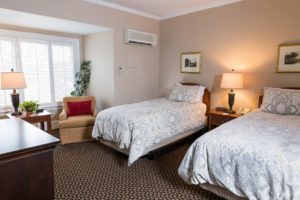 We would love to host you during your stay, whether it is for our Davidson, NC, events, a business trip, or a weekend getaway! Our beautiful inn has 18 rooms with five different room types. Each offers a private bathroom stocked with Turkish Bamboo towels and Greenwich Bay bath amenities. Consider our twin rooms with two comfortable beds, a cozy work nook, and a comfy reading chair. We also offer a breakfast buffet each morning with locally made baked goods, local coffee, fresh fruit, juices, eggs, cereal, and yogurt.
Check our availability and book your stay now! It's a great time of year to visit us here in Davidson. Don't wait to make your getaway plans!