After spending a few months quarantined, are you more than ready to get out, stretch your legs and breathe in some fresh air? We have the perfect solution – plan a road trip to Davidson, NC, just a 30-minute drive outside Charlotte. Here are 5 outdoor activities near Davidson, NC that are open and allow for social distancing. And since summer is just around the corner, now is a wonderful time to get away to enjoy nature and all Davidson has to offer.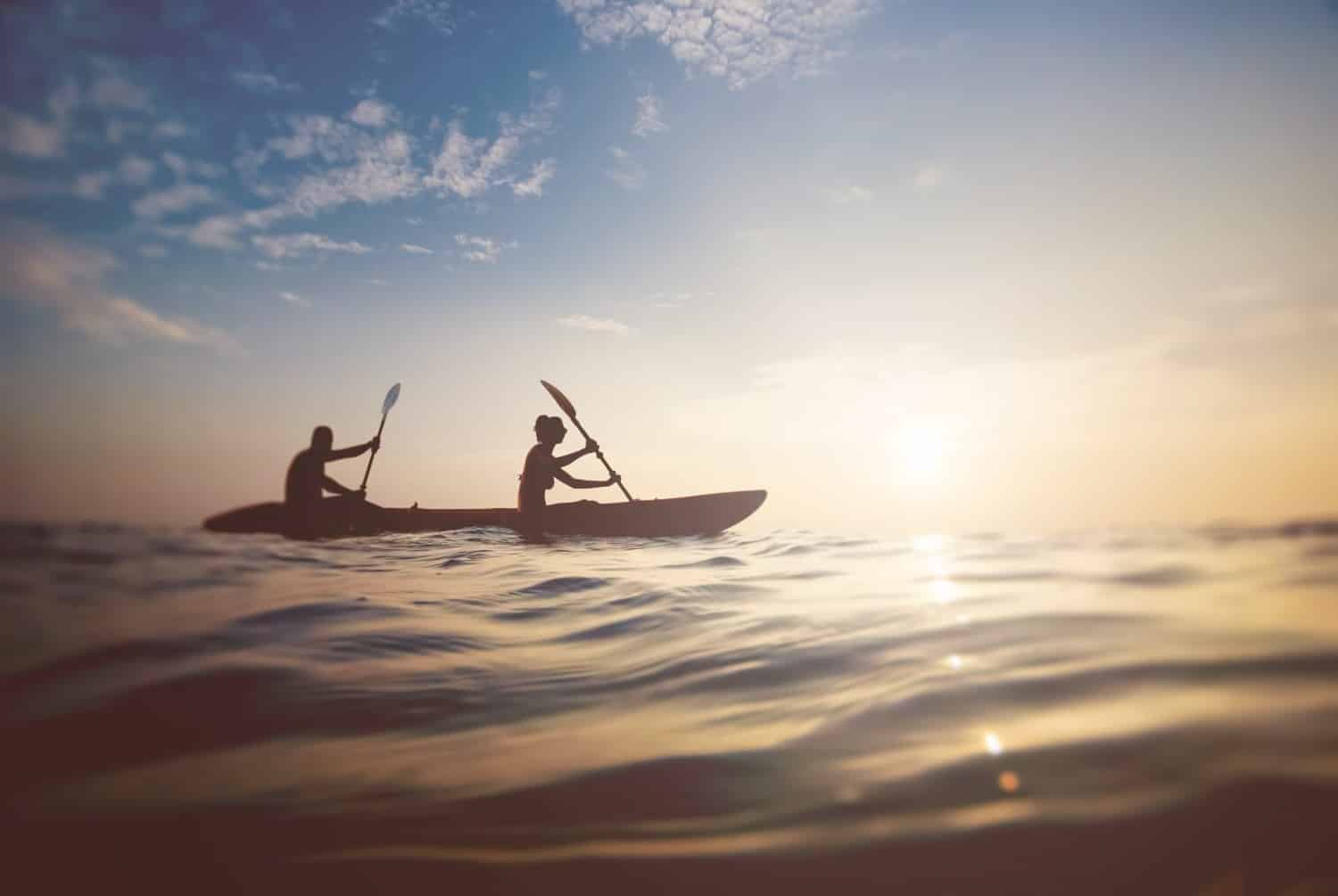 1. On the Lake
Lake Norman, located just 1 mile from our Inn, is the largest man-made lake in the Carolinas! With a surface area of more than 50 square miles and 520 miles of shoreline, Lake Norman is the perfect outdoor activity to enjoy this summer. Plus, nearby What's Up Watersports offers equipment and watercraft rentals for paddle boarding, jet skiing, boating and fishing. If you're an avid fisherman, you'll love casting your line into the depths of Lake Norman where you could reel in Bluegill, Crappie, Walleye, Yellow Perch, Smallmouth Bass, Largemouth Bass and more.
2. Whitewater & More
If your ideal outdoor activity includes an adrenaline rush, then this one is for you! Our second outdoor activity near Davidson includes whitewater rafting, zip lining and wall climbing. Are you ready for some class II-IV rapids in your raft or kayak? Or how about zip lining through the tall pines over 40 feet in the air? Perhaps you'd prefer negotiating the steep incline of a 46-foot tall rope climbing wall. No matter your preference, we have all this and more. So, start planning your trip to Davidson, NC for a sensational summer rush.
3. Horseback Riding
Giddyup! Riding in the saddle is an idyllic mode of transport for taking in the beautiful natural landscape. For instance, just imagine sitting horseback while taking in the picturesque landscape of central North Carolina. Horseback riding is a wonderful outdoor activity for all ages and skill levels, whether your prefer lessons or guided trail rides. Here are some great options to check out nearby.
4. Hiking
Our fourth outdoor attraction allows you to be up close with nature while staying active. Davidson, NC and the surrounding area is one of the best places for a scenic walk in the woods. In fact, the area is known for its commitment to protected green space, which means you will not run out of options for traversing local greenways. Some hiking favorites include South Prong Rocky River Greenway Trailhead and West Branch Rocky River/West Branch Nature Trailhead. Also, nearby Lake Norman offers treks for everyone, from beginners to experienced hikers. For those who are interested in seeing protected local flora and fauna, then be sure to visit the 1,400-plus-acre Latta Plantation Nature Preserve. To connect with nature and find a hike that's right for you, visit Carolina Thread Trail. For more recommendations, be sure to check out some of our favorite Lake Norman hiking trails.
5. Mountain Biking
Let's ride! With hundreds of acres of mountain biking trails near Davidson, NC, there are options for everyone, from flat trails to adventurous terrains. Did you know, Lake Norman State Park is home to one of the state's most popular mountain biking, including a 30.5-mile trail? For the most up-to-date information on area trail openings and conditions, visit Tarheel Trail Blazers. Don't forget to combine your mountain biking getaway with our Mountain Biking Special for a truly memorable outdoor experience.
After a day spent outdoors in the fresh air and sunshine, you will return to your beautifully appointed guest room or suite to enjoy our great amenities, like private bath, Turkish bamboo towels, Comphy Company luxurious linens, and L'Occitane bath amenities. That's not all. At Davidson Village Inn, you will also enjoy a delicious, fresh breakfast delivered to the Inn from nearby townie-favorite, Famous Toastery. Your continental breakfast is on us!