Special trolley rides, visits with Santa, and a holiday parade are just a few things you can look forward to during Christmas in Davidson, NC. This three-day celebration has been a favorite among locals and visitors since 1988, and it's easy to see why. Our charming community comes to life this year with holiday cheer from December 1 – 3, 2022.
Will you be joining in the excitement? Find out what to expect, and be sure to explore our free Travel Guide to make the most of your experience in Davidson, NC!
Here are our favorite holiday festivities in Davidson:
1. Take a Ride on the Trolley or Horse-Drawn Carriage
When you head into downtown Davidson this year, you have a choice of ways to see the sights and get your bearings. If you want to go full-blown holiday traditions, your first stop should be at the Town Hall on Main Street. Here, you can grab a seat on a horse-drawn carriage and explore the area (tickets required). Or, pick up the trolley and hop on and off at will. Both are delightful ways to see the streets lined with holiday decorations and the holiday feel of the nearby shops, restaurants, and attractions.
2. Start Your Holiday Shopping
Start your holiday shopping at the many charming shops and boutiques throughout the town of Davidson. You're sure to find the ideal gifts for friends and family or a souvenir from your visit to North Carolina! Plus, you'll find a variety of vendors at the Village Green for unique, seasonal items! Shop small, shop local.
3. View the Parade
The festivities continue on Saturday afternoon with the 40th Annual North Mecklenburg Christmas Parade. Grab a spot to view the action as marchers and performers make their way from Davidson to Cornelius. It starts at 1 pm and follows a 2-mile route starting at Main St. in Davidson and ending in Cornelius. At the end, make sure you watch the fun Merry Main Tricycle race as teams wind their way through an obstacle course!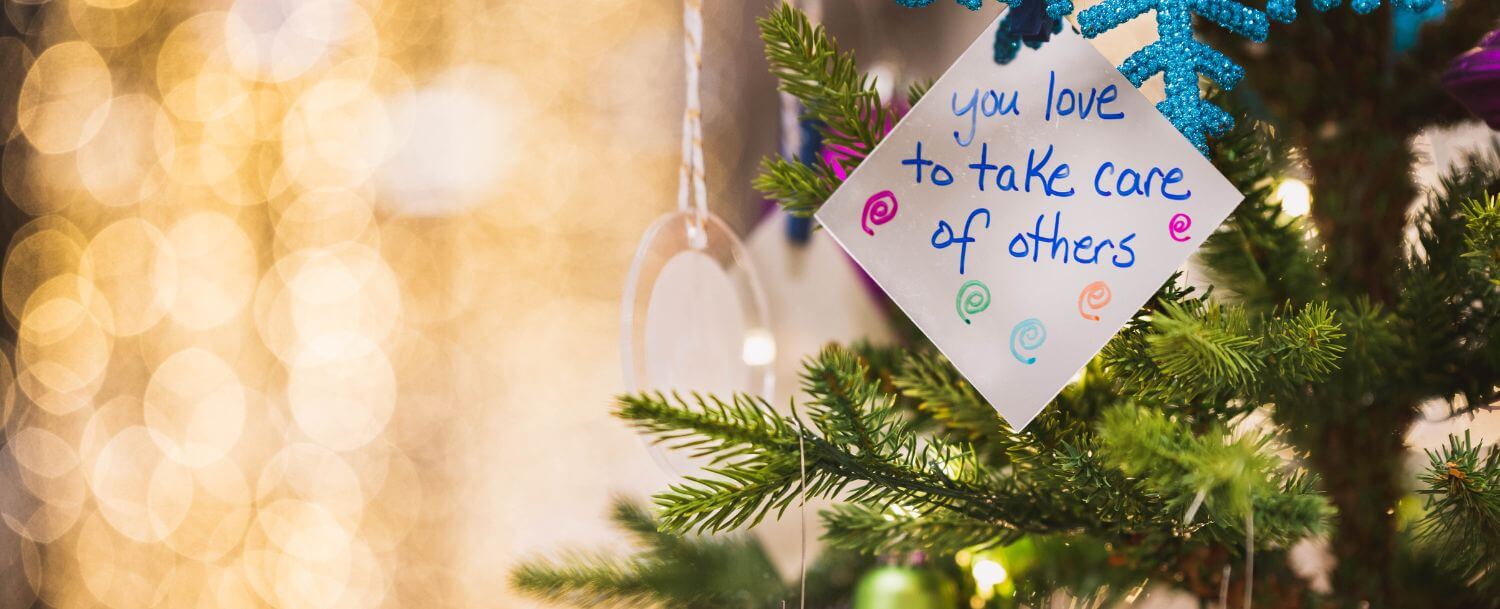 4. Vote for Your Favorite Tree at the Giving Tree Village
Christmas is the time for sharing and giving! Local businesses and non-profit organizations work hard to create heartwarming and stunning trees. The purpose is to raise awareness and raise funds to support our community through the efforts of our non-profits. Vote for your favorites by visiting the Rotary Club of Davidson Giving Tree Village.
5. Enjoy Musical Performances
Throughout the three-day celebration, musical performances on both the Library and the South Main Square stages entertain visitors. Sing along with your favorite carols, and look for iconic Christmas characters.
If you want to spend some time indoors, set aside some time to enjoy the Winter Wondrettes performance by the Davidson Community Players. You will be rocking in your seat with these 60's favorites.
6. Visit with Santa and Mrs. Claus
Christmas in Davidson includes fun for the whole family. Bring the gang to the Davidson College Presbyterian Church to take your photo with Santa Claus. Don't forget to tell him what you want for Christmas this year.
7. Experience It All When You Stay at Davidson Village Inn
We invite you to stay at the Davidson Village Inn, where you'll enjoy luxurious lodging and stress-free parking for Christmas in Davidson. Our delightful boutique hotel is within walking distance of the downtown area. We offer superb accommodations and amenities to make your holiday experience special.
To enjoy our winter wonderland with friends and family, consider our popular Family Suites. Step inside and enjoy a spacious, relaxing atmosphere. Lounge in your queen-size bed, plan your weekend in the sitting area and take advantage of the convenient kitchenette. Plus, you can start each day with a delicious breakfast!
Reserve your room today and start looking forward to a memorable trip this season!
Updated October 2022