On your way to or from your favorite local restaurant, stop and do some shopping in downtown Davidson NC. It's the best way to experience our quaint and charming town. Shopping on South Main Street is fun for the whole family, especially since it's only steps away from Davidson Village Inn. The merchants are friendly and helpful, as you would expect in a locally-owned business. It's always fun to bring a memento home to commemorate your vacation.
Discover more shopping places, things to do, and places to see in our complimentary Travel Guide. Request free access to start planning your trip itinerary.
Main Street Books
126 So Main St, Davidson
Mon – Sat 10am – 6pm, Sun 11am – 6pm

Pop into Main Street Books for a great read during your next visit. This classic small-town bookstore is home to a collection of new and used literature for all ages and interests. Check the staff book selections for some well-curated reads. Then in the warmer months, find a shady spot on Davidson's campus or lay a blanket along a sandy beach on Lake Norman to enjoy your new book! For a special treat, check when they're hosting an author to get a signed copy of their book.
The Rumor Mill Market
217 Depot St, Davidson
Daily 10 am – 5 pm

Discover a wide variety of furniture and home decor at The Rumor Mill Market. You never know what you'll find when you walk through the doors, but that's what makes it such a fun and exciting Davidson, NC, shopping experience! They have been featured on HGTV.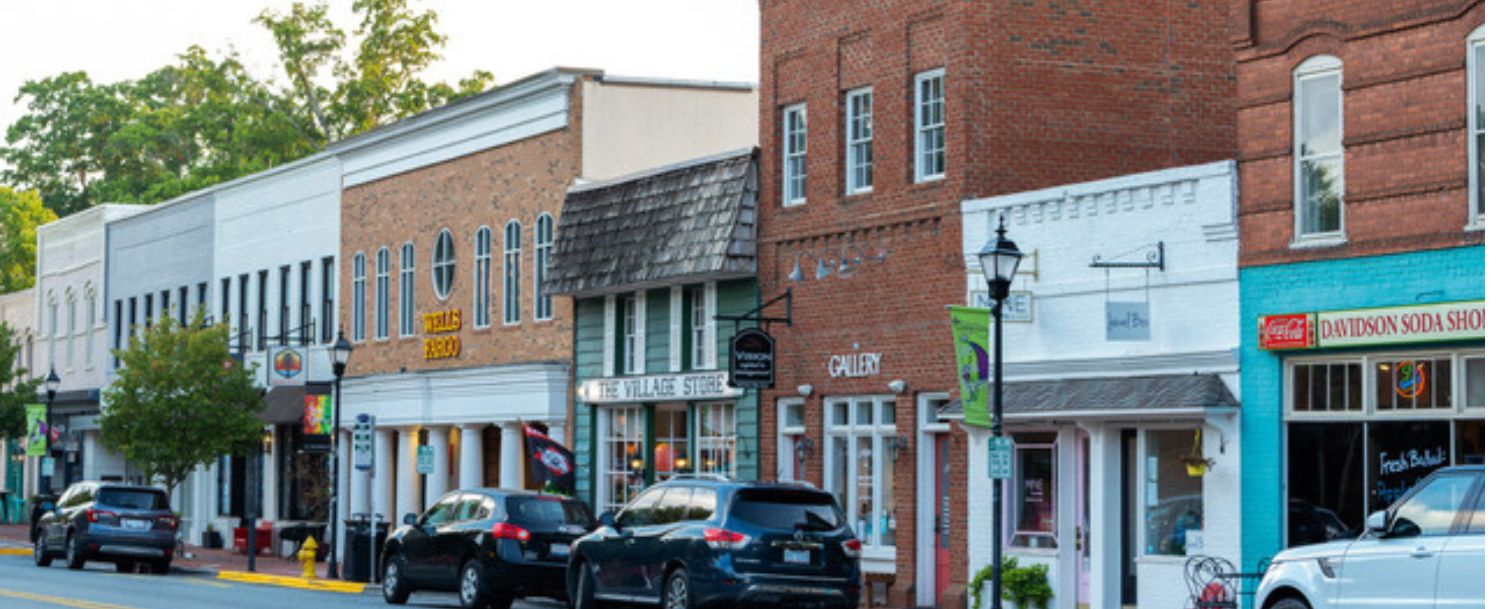 The Village Store
110 So Main St, Davidson
Mon-Sat 9 am – 6 pm, Sun 10 am – 4 pm

Home decor, jewelry, and other locally made gifts are just a few things you'll find at The Village Store in downtown Davidson. It is an excellent stop for browsing; you are sure to spot something unique.
Davidson College Store
137 No Main St, Davidson
Mon-Sat 10 am – 5 pm

Grab some Wildcat gear at the Davidson College Store while you're in town. Sport their black and red colors while you take a walking tour of the campus.
Moxie Mercantile
202 So Main St, Davidson
Tue-Fri 10 am – 6 pm, Sat 10 am – 5 pm, Sun 12 pm – 4 pm

The Moxie Mercantile is a lifestyle boutique in the heart of town. This Charlotte-based store offers a fun Davidson, NC, shopping experience where you can find the perfect outfit for a night out at one of the fantastic local restaurants.
Davidson Chocolate Company
610 Jetton St, Suite 150, Davidson
Tue-Sat 11 am – 5 pm

Grab a sweet treat from the Davidson Chocolate Company! This local chocolatier concocts a delicious array of truffles, confections, and artisan bars that satisfy every sweet tooth.
Honeysuckle Home
428 So Main St, Davidson
Mon-Sat 10 am – 5 pm

Honeysuckle Home is a wonderful stop for whimsical and unique gift items and furniture. Get ornaments, hostess gifts, puzzles, and more!
Mine by Sandy
605A Jetton St, Davidson (bigger)
Mon-Fri 10 am – 6 pm, Sat 10 am – 5 pm

106 So Main St, Davidson (smaller)
Tue-Sat 10 am – 4 pm

Mine by Sandy has two shops in Davidson, one larger and the other smaller! Both are premier women's boutiques where you can find everything from shirts to shoes and bags to jeans.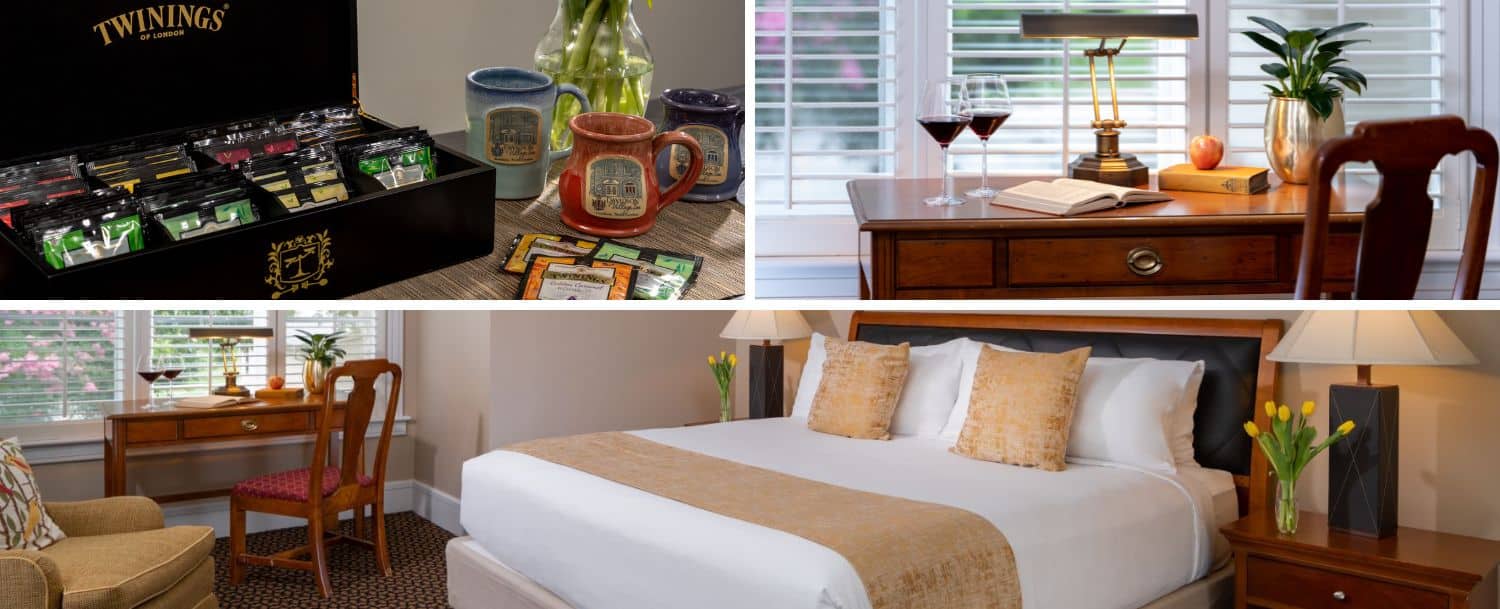 Plan Your Davidson Getaway
As you can see, there is a variety of shopping in downtown Davidson. And shopping is just a small part of an ultimate getaway at the Davidson Village Inn. Our European-style bed and breakfast is home to a collection of spacious, comfortable rooms in the heart of town. Davidson College and all of the shops and restaurants on South Main Street are steps from our front door. Whether you're staying with us while you drop your child off at college or just taking a quick getaway from Charlotte, spending a relaxing weekend near Lake Norman is a fantastic way to escape the hustle and bustle of city living.
Start planning your getaway today by booking one of our rooms. We look forward to welcoming you to the Davidson Village Inn.
Updated November 2022