In search of an exciting way to explore the gorgeous waters of Lake Norman? Well, you're in luck! Stand-up paddle boarding on Lake Norman is one of the lake's most popular summer activities. Embrace the cool summer breeze and enjoy the views as you cruise around the lake! Before you embark on your next adventure, don't forget to request access to our complimentary Travel Guide. Our expertly crafted travel guide is full of the area's best restaurants, events, and attractions, which guarantees that you'll never miss out on anything exciting that Davidson has to offer!
Everything You Need to Know About Paddle boarding on Lake Norman
Where to Start
Stand-up paddle boarding is for everyone. Although it takes a little time to find your balance, anyone that wants to try will get the hang of it in no time. My Aloha Paddle and Surf's waterfront location in Cornelius offers classes and rentals to participants. Their experienced staff has everything you need from lessons to purchasing rental equipment.
My Aloha Paddle and Surf also offers the best and largest selection of paddleboards for sale in the area. Their showroom features more than 40 boards with a variety of brands including Bark, Bote, YOLO Board, and Pau Hana. They even offer an option to try before you buy with an intro lesson so you know which board is right for you!
Paddleboard Rentals on Lake Norman
Paddleboard rentals on Lake Norman can be found at a couple local places. My Aloha Paddle and Surf and Moose Paddleboard Company are your best options. Both places offer hourly rentals for their equipment. Reservations are required due to the demand. If you plan on renting on a summer weekend, make sure to call ahead! Special group rates are also offered.
Make it a Group Outing!
Once you are feeling confident in your paddle-boarding skills, you should try My Aloha SUPyoga. Yoga on the Water is offered on Wednesday, Friday, Saturday, and Sunday. Prices range from $15.00 to $25. Another incredible activity is their Sunset Paddle Tour. On Thursday evenings, grab your board and paddle out for some stunning views sun setting over Lake Norman. You will paddle for 1.5 hours at $35.00 per person. Sunset photos are included in the price. Paddle for a Pint is offered every Sunday at 2:00 pm. Local breweries and restaurants take part and offer participants a free pint with the tour!
Where to Stay on Your Lake Norman Getaway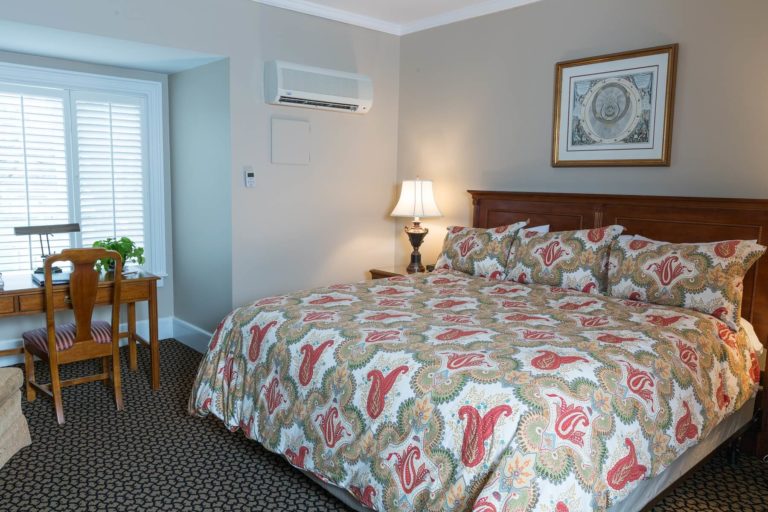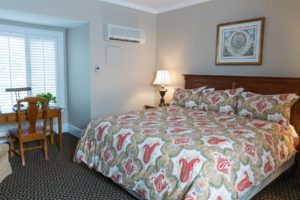 Once you've had your fill of excitement on Lake Norman, head over to the Davidson Village Inn for the perfect place to rest for your next big adventure. Our gorgeous inn is conveniently located next to all of Davidson's Main Street attractions! Enjoy comfortable accommodations and a short walk to some of the area's best restaurants, like award-winning Kindred.
Take the tour of our King Room, for instance. On your next stay, embrace the artful decor, king-size bed, and wide array of modern amenities that these rooms offer. There is only one right way to explore the best of Lake Norman, and we can show you where to start! The perfect summer getaway starts now!