For sports and outdoor recreation that the whole family will enjoy head to North Mecklenburg Park in Huntersville, NC. This park is a great place to spend the afternoon. Wear your hiking shoes and explore the park's trail or bring your bike to ride at the pump track. Spend some time playing at the playground, or playing sports at the many lighted courts or fields. North Mecklenburg Park is a must-see park you will definitely want to visit!
Our area is home to many outdoor locations to get out and play. To find out more areas like North Mecklenburg Park, consider downloading our Davidson, NC Vacation Guide. This free guide is not only great for out of town guests, but also for locals. Once downloaded, you will receive information on upcoming events around town, other locations for outdoor recreation, local restaurants and more! The best thing about this guide is that it is free!
Spend the Day at North Mecklenburg Park
Sports lovers will really enjoy hanging out at North Mecklenburg Park. The 98-acre park is home to:
4 lighted baseball fields
6 lighted tennis courts
2 lighted soccer fields
4 lighted basketball courts
In addition to sports, kids will love the park's 2 playgrounds. The bigger playground has swings for big kids and little kids, a sandbox, a seesaw, and a large play area to climb and slide. The small playground by the soccer field has a swinging bridge to cross over, slides and swings. Nearby are restrooms and water fountains.
North Mecklenburg Park is a great spot to host a gathering. With 2 shelters, picnic tables and a grill, the whole family can spread out relax and enjoy the beautiful views.
Events at the Park
In addition to all the fun to be had at North Mecklenburg Park, the park offers a few events throughout the year. One of the most popular of these events is movies at the park. The large soccer field becomes an outdoor theater showing a family-friendly movie at sunset. Families are encouraged to bring blankets and chairs and have a wonderful evening. There are usually food vendors on hand and plenty of fun.
Last year, the park also hosted a Trek Demo day. The day was filled with mountain bike demos for all who attended. Bring your bike with you and you can try out the 4-mile bike trail through the trees. This is a fun ride with a few obstacles and log stacks. There is also a pump track there to test out your biking skills.
The park is open from sunrise to sunset. It is located off of Old Statesville Road in Huntersville. Trails can be found on the left upon entering the park. Continue down the road to find the tennis courts, playgrounds, basketball courts and soccer field.
Find Your Way Back to Davidson and Spend Some Time at Davidson Village Inn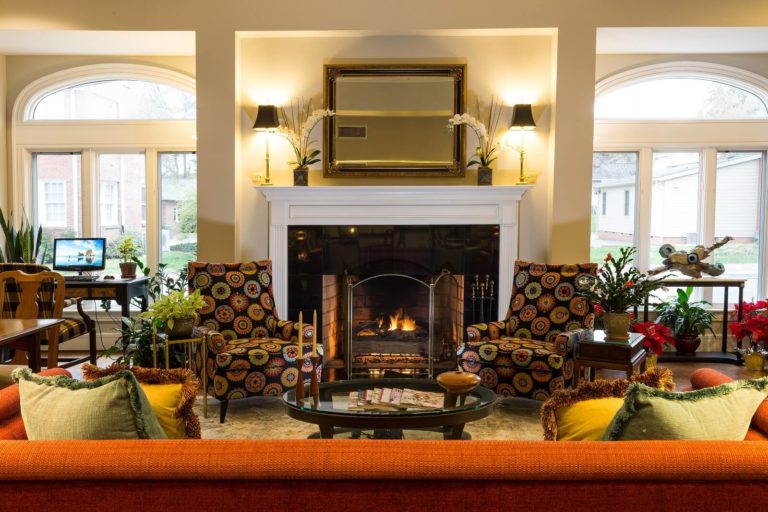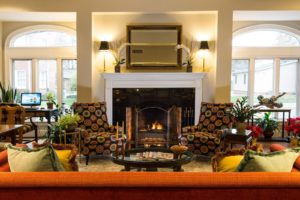 Davidson Village Inn is just a few exits up on Interstate 77 from North Mecklenburg Park. Whether you're going just to play or are in town for a tournament, Davidson Village Inn is a great place to stay. We are home to 18 rooms with 5 different types. We can accommodate families in our Family Suites or spread out as a couple and relax in one of our King Rooms. When booking your reservation, be sure to ask us about our Mountain Bike Adventure package. Included in this package is a half day mountain bike rental from our friends at The Cycle Path. This is a great add-on to our current specials.
Spring is a beautiful time of year to visit North Carolina. We look forward to seeing you here at the Inn soon!