There are plenty of exciting family activities to enjoy near Charlotte, from outdoor adventures to sprawling arcades. But if you're looking for a fun, interactive, and educational family outing, we encourage you to discover SEA LIFE Charlotte-Concord in NC.
SEA LIFE features over 200 species of aquatic animals, housing over 5000 sea-creatures. Visitors get to have an up-close experience with these incredible animals, observing sharks, stingrays, seahorses, and North Carolina's only rescued green sea turtle, Neptune.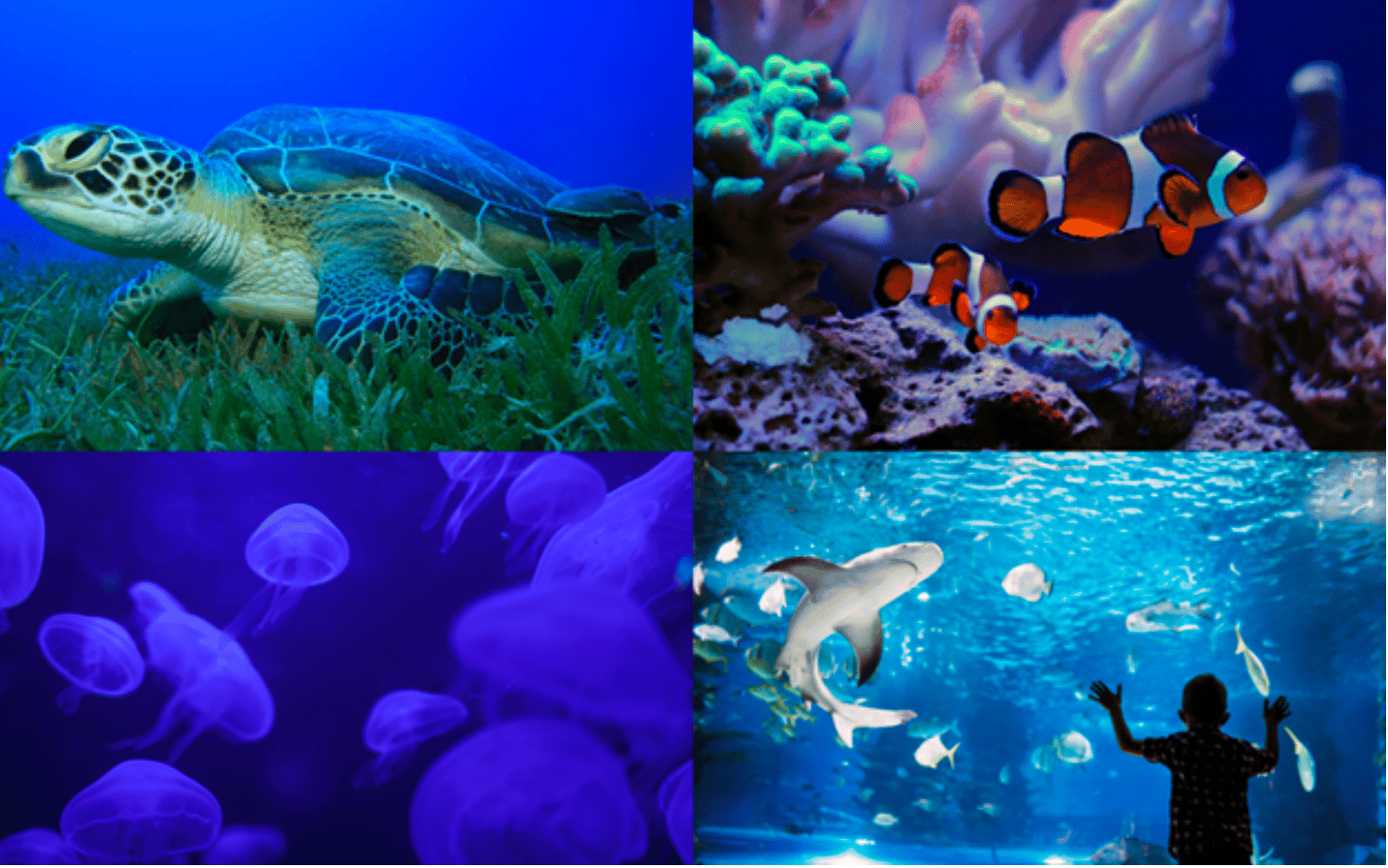 SEA LIFE Tropical Ocean
The most popular feature of SEA LIFE is the Tropical Ocean exhibit, an underwater tunnel beneath the aquarium's largest tank. This exhibit is home to over 800 incredible creatures! Visitors can enjoy watching a breathtaking array of fish, rays, and sharks swim around (and above) from a view that imitates the ocean floor.
SEA LIFE Touch Pool
Modeled after the tide pools of the West Coast, the Touch Pool is a favorite for kids of all ages. You'll get to reach in and interact with a variety of aquatic creatures like starfish, sea urchins, hermit crabs, and more. The beautiful Jellyfish Exhibit is another interactive experience, where visitors can change the lights in the exhibit to see the Jellyfish glow brilliantly in a variety of exquisite colors.
SEA LIFE Stingray Bay
Stingray Bay is a beach-style exhibit, giving you an up-close view of spectacular Stingrays gliding across the sand, alongside eels, pufferfish, sharks, and more. The Shoaling Ring exhibit offers a 360-degree view of a massive school of silver moonies, where visitors will find themselves mesmerized as they watch hundreds of these shimmering little fish moving in tandem.
After enjoying the aquatic marvels at SEA LIFE Charlotte, bring your family to stay at Davidson Village Inn. Davidson, NC is packed with even more exciting activities for parents and kids to enjoy. Our family suites are the perfect sleeping arrangement for everyone to rest comfortably, and we're just minutes away from all the excitement of Charlotte, Lake Norman, and Huntersville.
Published March 2021