Being a part of a college town means getting to experience all the fun events that happen on campus and in the community. In addition to athletics, there are quite a few Davidson College Arts events to attend. From readings and plays to sculptures, exhibitions, and chorale, you'll want to make plans to support these wonderful programs. Most of the events are free and open to the public!
If you will be staying with us for the first time or would like to know more about what Davidson has to offer, download our Davidson, NC, Travel Guide. It's free and filled with tips on restaurants you'll want to try, outdoor activities to explore, as well as upcoming festivals and Davidson College Arts events to attend! Get yours now to simplify your planning process and enjoy the best that Davidson has to offer!
Check out 3 of the Best Davidson College Arts Events Coming up This Season
The Performing Arts at Davidson College can be found in their concert series, artist series, and in their theater department. From their theatrical acts and choral ensembles to their annual art exhibition, it is amazing to see what these growing minds are learning and creating each day. Most noteworthy is this season's upcoming events that you won't want to miss.
Davidson College Music Series
Concert performances typically run from January to April. Keep an eye on the music series page for upcoming performances. There's something for everyone with varying genres and artists in the series. Some of the fantastic performances from 2018 included:
Drew Dansby on Cello and Keona Rose on Piano

Allan Ware on Clarinet

New Music Charlotte with Mark Lewis and Jennifer Stasack

WDAV's Young Chamber Musicians Competition
Davidson College Artist Series
The beauty of the Davidson College Artist Series is that it can be enjoyed by family, friends, and fellow students. Their performances range from dance to music and art, and are usually held at the Duke Family Performance Hall. You can find the schedule and ticket information on the college's artist series page. Here are a few of the performances and exhibitions from the 2018 season:
Les Ballet Trockadero De Monte Carlo

La Theatre Works Presents: The Mountaintop

Opening Ceremony, Mystical Arts of Tibet, Mandala Sand Painting Exhibition
Davidson College Theatre Department
If you haven't experienced a performance from the students at Davidson College, make plans to do so! Plays are performed at both the Duke Family Performance Hall and Barber Theatre. Be sure to check the theatre schedule for dates and information on their performances next season. Previous shows from 2018 included:
The Dragon

Melancholy Play

Rumors
Complete Your Visit With a Stay at Davidson Village Inn!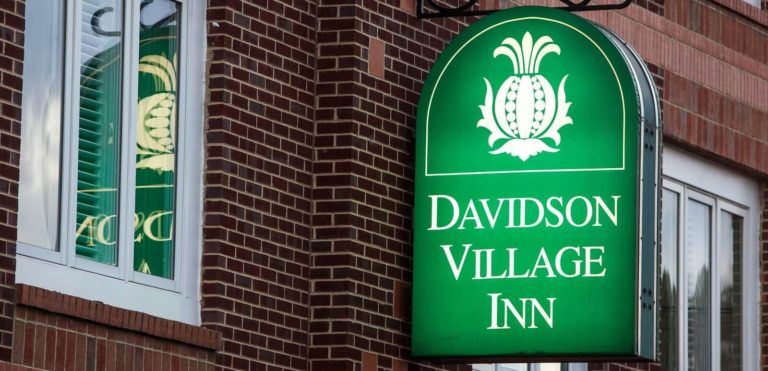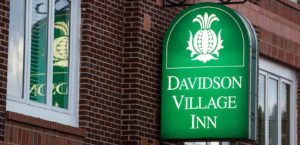 When you come to Davidson, NC, we would love to host you. Davidson Village Inn offers all the comforts of home while you're traveling, so you can relax and unwind. Since we are located right across the street from the school, many of the Davidson College arts events are nearby! In addition to enjoying some rest and relaxation in our cozy guest rooms, you can dine on a complimentary breakfast each morning. You'll be ready to conquer the day! Look no further than a stay at Davidson Village Inn on your next North Carolina getaway. Check our availability and book your stay now. We look forward to seeing you!