If you haven't experienced a weekend at the Carolina Renaissance Festival, you don't know what you're missing! The Festival finds its home each fall in a 25-acre village in Huntersville, NC. The time-traveling experience begins at the end of September and runs through mid-November. There's tons of entertainment to be found at the Festival, from knights jousting on horseback, music, dancing, comedians, rides, games, and plenty of hearty food. It's a full day of fun for the entire family! Feel free to explore a wide variety of additional festivals and attractions throughout Davidson, NC, too. Take a look at our free Travel Guide and discover the possibilities!
Travel Back in Time at This Year's Carolina Renaissance Festival
No matter which weekend you choose to visit the Carolina Renaissance Festival, you're sure to have an unforgettable time. If you're not sure where to start, consider some of these incredible options:
Spectate Breathtaking Performances
With over 500 characters in costume and 12 stages of non-stop entertainment, it's no wonder the Festival has grown into such a spectacular autumn attraction 25 years since its inception. Thousands of attendees wait patiently in anticipation of the various performances and events at the Carolina Renaissance Festival each year. The schedule is packed with entertainment for all ages, from the Brewfest to the Celtic Music Jams Weekend and Pirates' Christmas. Kids can even meet fairy-tale creatures at the brand new Living Mermaids exhibit! Everywhere you look, you can find unique opportunities to immerse yourself in this 16th-century European marketplace filled with magic and excitement.
Browse Handmade Crafts at the Artisan Marketplace
The shopping at the Carolina Renaissance Festival features one-of-a-kind items from over 100 artisans. Take your pick from unique, handmade gifts for you and your family. The selection is vast, ranging from hand-blown glass to art, pottery, sculptures, jewelry, and clothing. Even children will enjoy shopping at the Festival. There are wooden swords and shields, children's costumes, fairy hair accessories, and toys! It's an excellent opportunity to purchase presents for the upcoming holiday season!
Enjoy Various Games and Rides
Adults and children alike are welcome to the variety of games and rides at the Carolina Renaissance Festival. Hop on the world's largest rocking horse, grab a seat on Da Vinci's Flying Machine, or soar through the air on the Pirate's Assault Catapult. You can also try your hand at archery, ax throwing, and Jacob's Ladder. Children can also make lasting memories at the Festival's petting zoo and the Toddler Swan Swing.
Local tip: Visit during the Kids Free Weekend in October for an extraordinary deal on your family vacation!
Bring Your Appetite for a Renaissance Feast
The amount of food offered here is extraordinary. Feast on a wide variety of delicious items like turkey legs, hot soup in bread bowls, herb-roasted chicken, pizza, shrimp, and scotch eggs. Do you have a sweet tooth? The dessert vendors at the Carolina Renaissance Festival can satisfy any craving. There are truffles, s'mores, chocolate-covered strawberries and apples, nut rolls, haystacks, and fresh fudge. Visitors ages 21 and over should also stop at the Tudor Rose for a mimosa, craft brew, or glass of wine.
Ticket Information and Helpful Tips
The Festival is open rain-or-shine from 10:00 a.m. to 5:30 p.m. each weekend. Tickets at the box office are $25.00 for adults, $15.00 for children, and free for ages five and under. To save money, purchase discounted tickets online or at your local Harris Teeter. There's a Harris Teeter conveniently located at Davidson Commons, just a half-mile from Davidson Village Inn. Parking at the fairgrounds is always free, and you're welcome to wear your favorite costume!
Enjoy a one-of-a-kind corporate retreat with the Festival's company discount and our business lodging options at Davidson Village Inn!
Kick Your Feet Up and Relax at Davidson Village Inn!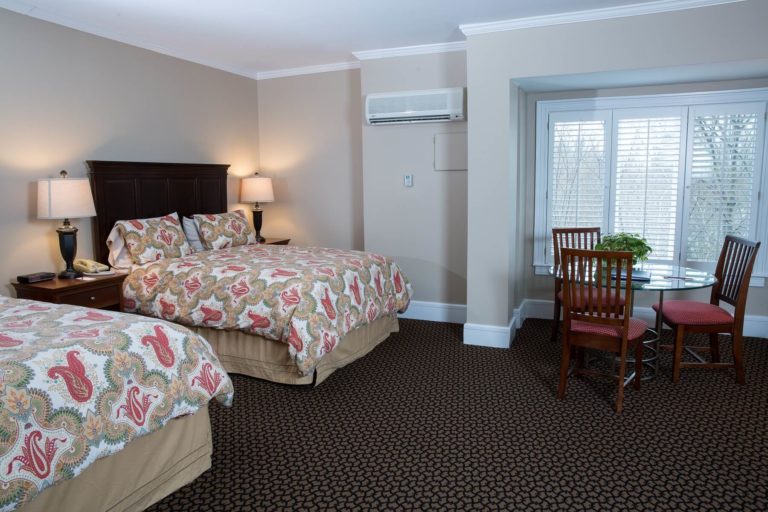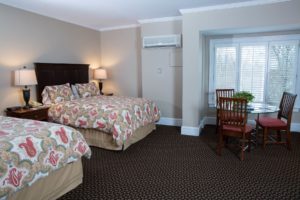 When you return to present times, come back and rest your weary feet in one of our cozy and spacious guest rooms at Davidson Village Inn. There's no better place to relax after a fun-filled day at the Carolina Renaissance Festival, just 15 minutes away. We have rooms for all types of travelers, from comfortable Family Suites to spacious Executive Suites and more. You'll feel right at home at our boutique hotel in North Carolina. Each morning we provide guests with a complimentary breakfast buffet to start the day off right. You can even take advantage of our Theater Experience Special for deals on even more remarkable performances nearby!
Don't forget to peruse our free Travel Guide to find out everything you need to know about Davidson, NC! Discover kayaking adventures on Lake Norman, theatrical performances by the Davidson Community Players, award-winning restaurants, and more!